Share this item with your network:
Strategic insight for health IT leaders

alphaspirit - Fotolia
Evaluate
Weigh the pros and cons of technologies, products and projects you are considering.
Using the AWS Partner Network to choose a technology provider
The AWS Partner Network includes lists of vetted members to ensure organizations choose a provider whose solution will work on the AWS cloud.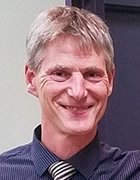 By
The AWS Partner Network (APN) is a great starting point for enterprises looking to roll out new applications that leverage the AWS platform. It includes listings of both technology and consulting partners. While the AWS Marketplace is a helpful resource for identifying technology providers, APN members have gone through a more extensive vetting process to ensure their solution will work on the Amazon Web Services (AWS) cloud.
Alexander Negrash, marketing director at CloudBerry Lab, a cloud security provider, said the APN can help to filter out technology services providers that don't have a strong overall AWS practice or the technical competency to assist them. Becoming an APN partner is a rigorous process requiring a number of prerequisites, and partners must demonstrate specific technical proficiency and proven customer success in specialized solution areas.
Negrash said, "In our case, we are actually an AWS Partner Network Storage Competency Partner. That means that we are engaged in a three-tiered program [comprising] AWS Partners who graduate through the tiers based on their level of engagement with AWS. As a beginning point, we've demonstrated success in helping customers evaluate and use the techniques and technologies of effectively storing data in the AWS Cloud."
Minimizing friction
The AWS platform is geared toward letting customers try out technology with minimal friction. This generally works really well for a small subset of sophisticated users who are able to dig through the AWS universe and take the time to understand how to implement technology on their own, said Peter Prinos, senior director for Channels & Business Development at Panzura, a cloud storage technology provider.
Technology providers that participate in the APN have done more work to ensure their solution is easy to try out for newcomers. Prinos explained, "For the broader user base, the AWS partner network helps us provide a simpler and more integrated experience. The AWS Test Drive Program, an enhanced Web experience and purchasing through the AWS Marketplace make life easier for the customer and for Panzura. Many of these tools are still in the early stages, but they have been iterating quickly and taking advantage of AWS' fast iteration that requires the close alignment that APN provides."
The main questions are around experience and number of implementations. AWS has been growing and changing quickly and there are generally multiple tools that will meet a customer's objectives. Prinos explained, "The question is whether the partner has a broad enough experience base to determine which tools will best fit the job at the lowest cost. It sounds basic, but with the proliferation of AWS offerings and third-party tools combined with the flexibility inherent in the platform, this is not easy. Fortunately, the cost of iterating is generally low."
Navigating similar technologies
Brian Bulkowski, CTO of Aerospike, a cloud database provider, said that AWS provides many of the core technologies the enterprise might need in creating a new application. These can help to lower the startup and management costs. Bulkowski noted, "The benefit is that you don't have to hire IT and operations staff. The best benefit can come from going 100% AWS from top to bottom."
An enterprise can give all of its scaling and operations problems to Amazon versus bringing together a collection of best-of-breed technologies. Bulkowski said he likes the latter strategy because it can help to reduce risk. On the one hand, there is a slight risk of outages caused by problems with the AWS infrastructure. But the bigger risk is not being able to innovate and differentiate as quickly as competitors.
Enterprises risk getting stuck on one provider or solution for their key applications. Bulkowski explained, "If you implement these as a solution, you are stuck. The APN is a better way to do this when you are dealing with software that you can use on-premises, on AWS and other cloud providers." APN companies have guides and experience with Amazon, but also make it possible to provision back-end services across cloud providers or private cloud infrastructure.
"If I am running on Redshift, like my competitor, it is harder to come up with a unique solution," Bulkowski said. "Even though Amazon has a history of decreasing prices, if I am competing with other banks, we are all driven by the same core pricing model and technology base."
All of the APN technology partners are AWS compatibility-tested but they can also provide a set of differentiable and different technology offerings. "One of the great things about Amazon is they welcome competition with their own services, and I respect them for that," Bulkowski noted.
Considering different models
APN technology providers also offer a variety of different implementation and pricing models to consider, said Andrew Shikiar, vice president of marketing and business development at BigML, a business intelligence provider. He said, "Certain vendors have all of, or part of, their products available as machine images on AWS, which makes it easy to roll them out on a utility basis. Other companies, like ourselves, also have a 'bring your own license' [BYOL] model."
The Amazon Machine Image (AMI) provides a utility usage model, and the hourly price varies based on the size of the instance and the infrastructure being spun up. With the BYOL model, the enterprise brings its own license to the provider. There is also a third, flat referral model that is a hybrid of these two approaches.
These different licensing models can help to reduce the friction of getting started or better align pricing with an enterprise's specific use case. For example, in the data analytics space, BigML can work with other BI tools that may or may not be on the AWS marketplace, Shikiar said.
Winnowing down a short list
CloudBerry Lab's Negrash said the following questions should provide a good idea of APN technology partners' expertise and capabilities and their attention to detail when it comes to the daily project work:
How long has this partner been working on these specific solutions?
Is the partner willing to provide references that you can contact from those that have undergone similar projects?
How many individuals will be working on your specific project, and what are their qualifications?
Is the contract written is such a way as to plan for project milestones to be met at specific mutually agreed-upon times?
Are there stipulations for what occurs if deadlines are not met?
Has a project leader been named, and will you have direct daily contact with him or her?
In what manner will you be kept apprised of project performance? Will there be daily reports, or will you have access to a project dashboard?
Have you carefully considered the requirements for your completed project?
Are you both in agreement on what constitutes a successfully completed project?
In order to determine the best fit for a project partner, organizations should ask the aforementioned questions related to the partner's business, as well as specific questions related to the project at hand.