Evaluate
Weigh the pros and cons of technologies, products and projects you are considering.
AWS case studies prove enterprise cloud readiness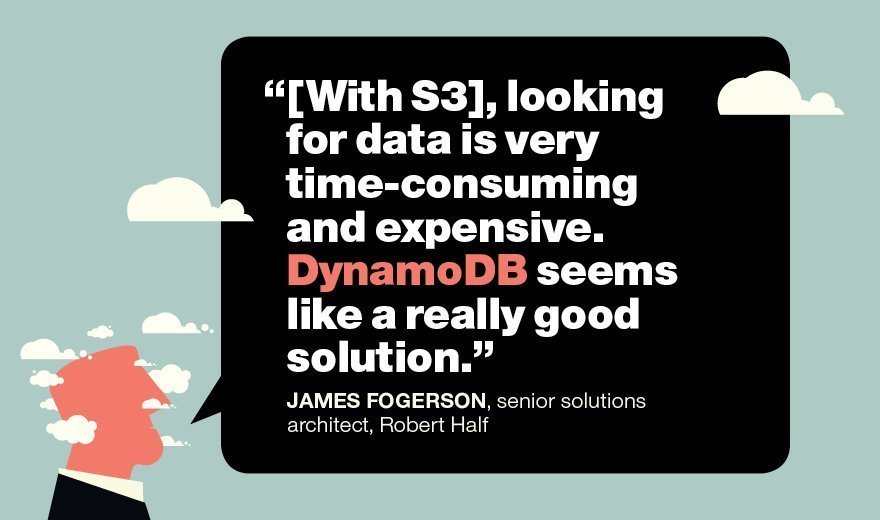 Source:
iStock and Twitter
As data piles up, tracking and backing it up can be cumbersome and time-consuming. Robert Half International got creative in how it tracks more than a million objects associated with its applications.
The staffing agency uses Amazon DynamoDB -- an Amazon NoSQL database -- to track pointers to Simple Storage Service (S3) buckets, which, due to sheer volume, can be impossible to track manually. The AWS database is easy to deploy and able to scale as needed, said James Fogerson, senior solutions architect for Robert Half International. The company considered other database options, but wanted a simple, cheap answer to its S3 conundrum. IT teams at Robert Half discovered that DynamoDB can communicate new records to AWS Lambda, triggering notifications or further action -- essentially using S3 for object storage and managing those objects through other services.
Read the full story to find out Robert Half International tracked more than one million S3 objects with an Amazon NoSQL database.
View All Photo Stories