Evaluate
Weigh the pros and cons of technologies, products and projects you are considering.
AWS case studies prove enterprise cloud readiness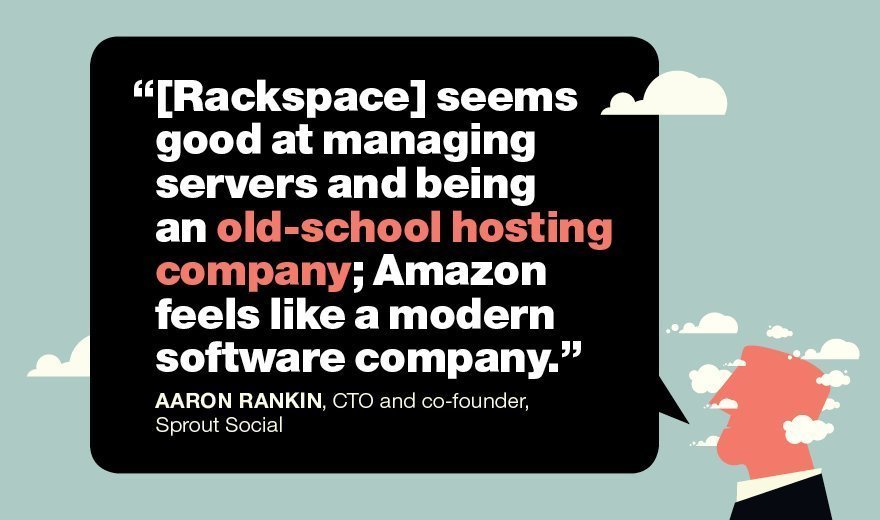 Source:
iStock and Twitter
In the last few years, several technology companies have adjusted their cloud services. Rackspace is one of those changing companies, but not all of its clients are on board for the transition.
When Rackspace opted to emphasize managed services, Sprout Social took its new application workload to AWS -- moving roughly 200 instances to Amazon's Elastic Compute Cloud. Sprout Social found one of AWS' database platforms particularly enticing for its ability to handle failover at a lower price than Rackspace. Other businesses might find a different conclusion in determining AWS vs. Rackspace, but it was a clear choice for Sprout Social.
That's not to say AWS is without its quirks, as its range of services and constantly emerging features can be confounding to some customers. Sprout Social CTO Aaron Rankin admitted to being among those vexed, and suggested that AWS streamline its offerings.
Read the full story to see why Sprout Social chose AWS vs. Rackspace.
View All Photo Stories