Evaluate
Weigh the pros and cons of technologies, products and projects you are considering.
AWS case studies prove enterprise cloud readiness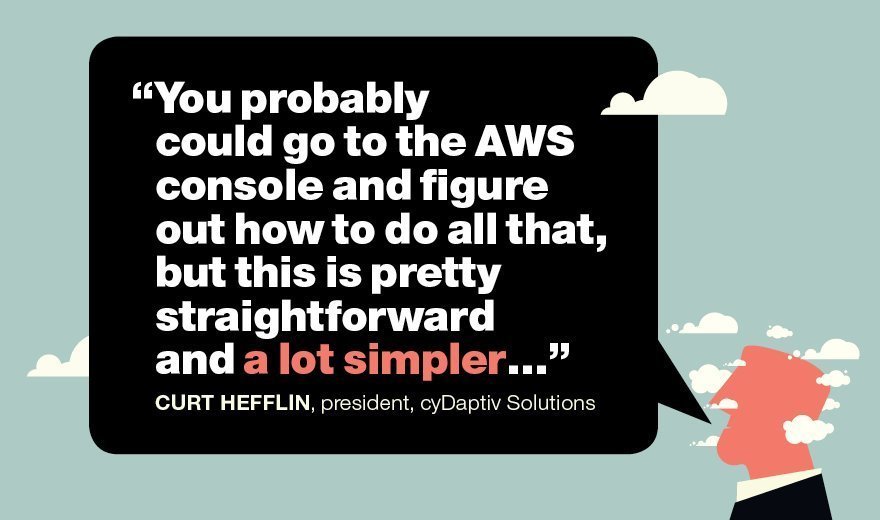 Source:
iStock and Twitter
Cloud costs are a concern for every enterprise. An inefficient cloud operation means unhappy executives, which does not bode well for IT teams. But knowing how to operate efficiently in AWS and reducing wasted compute resources are different tasks.
Because cyDaptiv Solutions works with the federal government and government contractors, it needed a tool to manage governance. The IT security consultancy turned to a tool developed by Cloudnexa, a Philadelphia-based AWS Premier Partner -- among other AWS cloud management tools -- to analyze AWS weaknesses and inefficiencies for clients to resolve. The Cloudnexa tool imports data from AWS Config and groups it into snapshots for a historical view of the AWS resources of a particular business, along with graphical reports to analyze CloudTrail and CloudWatch data.
The tool allows cyDaptiv to pull reports on clients' AWS resources and present them in a more graphical manner, as opposed to the cumbersome, abstract manner with which the AWS Management Console details AWS usage.
Read the full story to find out more about Cloudnexa's AWS cloud management tools, and how cyDaptiv put them to use.
View All Photo Stories