Evaluate
Weigh the pros and cons of technologies, products and projects you are considering.
AWS case studies prove enterprise cloud readiness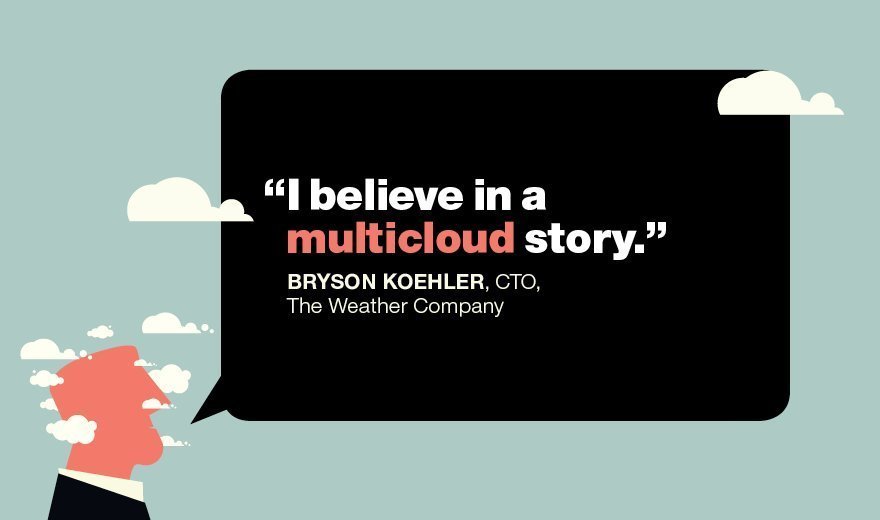 Source:
iStock and Twitter
The Weather Company isn't going to settle for just one cloud -- and neither will many other enterprises in the near future.

Earlier this year, The Weather Company, an AWS reference customer and parent company of the Weather Channel, shared the details of its multicloud strategy -- putting certain workloads in AWS, while moving others to IBM SoftLayer. The draw toward IBM SoftLayer is twofold, said Bryson Koehler, CTO of The Weather Company -- its global data center presence and network business model.
Big Blue plans to grow its data center reach to 40 facilities worldwide throughout 15 countries, including Central and South Americas, Europe and the Middle East, he said. Even after recent AWS data center expansions in the U.K., South Korea, India and the central U.S., AWS currently has 11 existing regions. SoftLayer's larger global reach allows The Weather Company to keep data close to each geographic region it serves. The weather service also appreciates IBM's networking capabilities to handle big data and the Internet of Things.
This type of multicloud strategy is nothing new, and the trend will grow en force in the coming year. Certain workloads are better suited for one particular cloud service provider than another.
Check out the full story on how The Weather Company used both AWS and IBM SoftLayer public clouds.
View All Photo Stories