Evaluate
Weigh the pros and cons of technologies, products and projects you are considering.
AWS case studies prove enterprise cloud readiness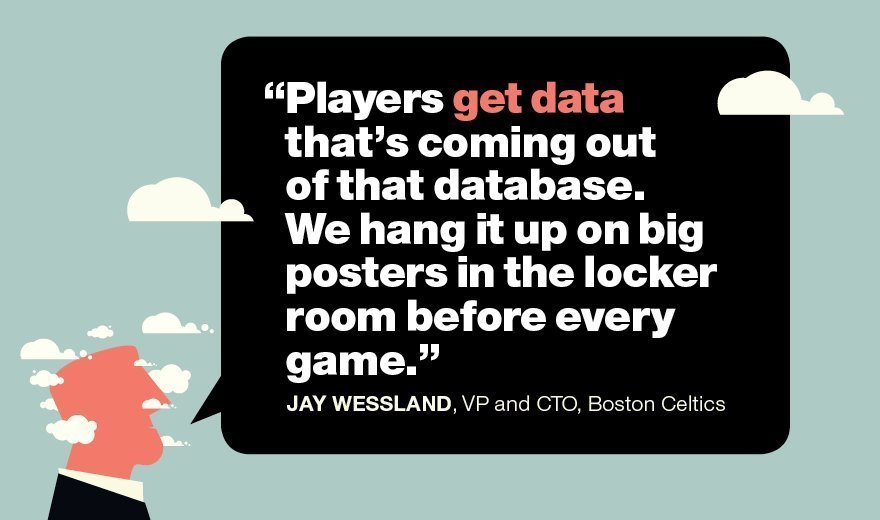 Source:
iStock and Twitter
Running workloads in Amazon Web Services can save companies management time and money. But operating workloads in the wrong AWS Elastic Compute Cloud instance type can needlessly chip away at the cloud budget and degrade performance. The Boston Celtics learned this lesson all too well.
The Celtics franchise uses a combination of AWS and Microsoft Azure, as well as VMware on premises, for a range of applications -- from ticketing to basketball statistical analysis. Each night, basketball stats are fed to SQL databases hosted in AWS. The players see those stats before each game.
And while that involves a lot of data and number crunching, it only runs for short periods of time each day. The Celtics' IT team was running nearly all the infrastructure on M1 instances -- without re-evaluating as AWS introduced new instance types.
Using a native AWS tool, one solutions architect working with the Celtics' IT group identified that switching to a different AWS instance type could improve performance for those infrequently run workloads -- and cut their AWS bill by about $1,000 a month.
Read the full story to find out how the Celtics saved money on their AWS bill.
View All Photo Stories