 BACKGROUND IMAGE: iSTOCK/GETTY IMAGES
AWS support finally meeting enterprise standards
Enterprise advances now add to AWS support, price and overall functionality appeal.
Are Amazon Web Services (AWS) support offerings finally up to enterprise standards? Yes, says Mike Gionfriddo, CTO of pre-paid card provider Blackhawk Network. Indeed, his confidence in AWS's support played a big part in his decision to move all of Blackhawk's software QA and development and, in the near future, production to the cloud.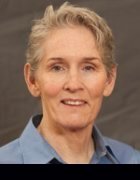 Other software developers and architects are unsure of Amazon's enterprise support abilities, even though AWS's functionality, focus on infrastructure and pricing are attractive. Attraction is leading to action, according to TechTarget surveys. In 2011's TheServerSide.com Developer Survey, Google App Engine (GAE) and Amazon Elastic Cloud 2 (EC2) were neck and neck for the leading cloud development platform. In 2012, AWS EC2 took a commanding lead (60%) over GAE (35%).
"For training, testing and proof of concept, the Amazon elastic compute cloud (E2C) is always a go-to play," says TheServerSide.com's resident expert, enterprise software architect Jason Tee.
On the Platform as a Service (PaaS) side, TechTarget's Cloud Pulse 2013 Survey showed Amazon Beanstalk's share (32%) beating Google AppEngine (28%), Microsoft Windows Azure (26%) and SalesForce.com (21%).
Price and infrastructure provisioning are Amazon's sweet spots, says Jeff Kaplan, managing director at THINKStrategies, a technology-consulting firm. As an IaaS provider, Gionfriddo says, "Amazon continues to make things easier to do and add more services, give us more controls over what we can do." Also, he says, AWS's pricing has lowered the barrier to adopting cloud computing. "It can cost only a couple hundred dollars a month to get some servers on AWS," Gionfridda says. "That is a big change over just five years ago."
He sees AWS making a strong play as Platform as a Service (PaaS) platform, too, thanks to its delivery of higher-level Web services, such as the following:
Simple Notification Service (SNS), which enables notifications to be sent from the cloud
Simple Queue Service (SQS), which stores messages passed between computers
Relational Database Service (RDS), which facilitates the creation, operation and scaling of a relational database in the cloud
Automatic scaling capabilities are a plus with AWS and cloud, as sales and traffic spikes are common for pre-paid card providers, says Gionfriddo. Along with traditional sales spikes, holiday promotions by Blackhawk's digital distribution partners create traffic jumps. "Without cloud, we didn't have a good view of all this," Gionfriddo says. "Instead of building a data center that runs at maximum capacity on December 24, we can auto-scale on the cloud. We don't have to worry about our servers running."
But what about AWS and enterprise support?
A growing number of enterprise developers think Amazon has made the right moves in support, says Zev Laderman, CEO and co-founder of Newvem, a cloud operations analytics company specializing in AWS resources. "Amazon is making very strong progress [in the enterprise] by recruiting a lot of traditional IT resellers and systems integrators to help them build a bridge into the traditional methodological enterprise requirements," he says. This traditional IT ecosystem brings a level of comfort to developers and IT organization. "Developers will start getting resources through this top-down approach. It's not there yet, but it's getting close."
Gionfriddo's experience with AWS support has been positive. He works with an account manager and can call upon other support resources, such as AWS-affiliated consultants. "It's evident that AWS is thinking about how to better serve the enterprise," he said. "And once AWS gets started on something, delivery follows quickly."
Though Kaplan sees Amazon's enterprise support as a sticking point for some organizations, he agrees with Gionfriddo that the wait won't be long. AWS, he says, "is a high-speed locomotive evolving rapidly on a day-to-day basis."