AWS managed services move into IoT, containers
Managed services took center stage at AWS' annual user conference, with added higher-level services for IoT, functions, containers and databases.
LAS VEGAS -- Amazon built an IT juggernaut selling infrastructure, but a string of updates to its public cloud...
Continue Reading This Article
Enjoy this article as well as all of our content, including E-Guides, news, tips and more.
shows the company sees its future higher up the stack.
Over the years, AWS has made a slow and steady move toward managed services that eliminate customers' need to worry about underlying infrastructure. However, CEO Andy Jassy put an exclamation point on that transition at the company's re:Invent user conference here this week. There were several notable upgrades to the compute and storage services at the core of its platform, but Jassy frequently invoked AWS' managed services to describe product rollouts in everything from databases to machine learning to containers.
Many of the two dozen added or upgraded services could be described as managed services or serverless. Some were expected, such as a version of Elastic Container Service that supports popular container orchestration tool Kubernetes. Others were welcome surprises, such as a serverless version of Amazon Aurora.
Among AWS managed services added or upgraded at AWS re:Invent are a graph database called Amazon Neptune and global distribution capabilities for DynamoDB. Amazon SageMaker aims to simplify the use of machine learning, while IoT Device Defender addresses security with internet-of-things devices. Several upgrades to Lambda include the ability to shift traffic between function versions and a one-click option to trigger functions with IoT devices.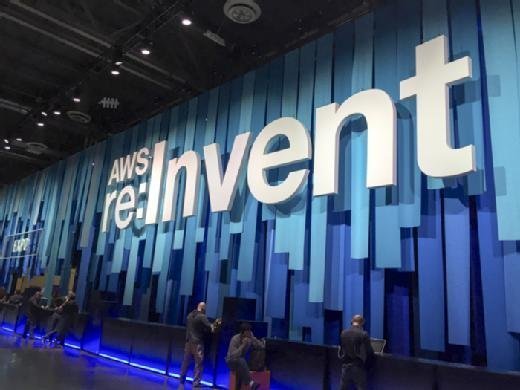 The shift to managed services is more of a culmination of a trend than any radical shift in strategy. AWS has had platform as a service (PaaS) for years, and Lambda got lots of attention when it was introduced three years ago.
"It's always been an infrastructure-as-a-service story, and then the PaaS was always the icing on the cake," said Sean Finnerty, executive director of healthcare and life sciences, security and compliance at REAN Cloud, an AWS consultancy in Herndon, Va. "This year, Jassy must have said 'fully managed service' on almost every announcement."
Many enterprise AWS customers begin their moves to the cloud with lift-and-shift migrations, or with new workloads that approximate a more traditional architecture. But as these customers get more comfortable with the platform, particularly the ability to offload some IT responsibilities to AWS, they begin to lean on these AWS managed services.
"When they get over that initial hurdle of being comfortable with working with a cloud provider, if they do it well and see some benefit, the next logical question is, 'Can we offload more to the provider?'" said Mark Nunnikhoven, vice president of cloud research at Trend Micro, a cybersecurity company and AWS partner with U.S. headquarters in Irving, Texas.
Nunnikhoven is particularly keen on some of the improved machine learning and artificial intelligence capabilities. These services are incredibly difficult to configure and deploy, but abstracting some of that work should make machine learning on AWS more attractive to a broader audience, he said.
If they do it well and see some benefit, the next logical question is, 'Can we offload more to the provider?'

Mark Nunnikhovenvice president of cloud research, Trend Micro
Many companies want to go to serverless, but they aren't ready to move to Lambda, which has limitations around runtime and memory, said Lee Atchison, senior director of strategic architecture at New Relic, a performance monitoring and management company in San Francisco. Amazon Elastic Container Service for Kubernetes addresses many of those shortcomings and could push even more customers into these newer frameworks.
"Lambda is good for short-action events, whatever the scale," Atchison said. "Containers are much more of a traditional programming model, but still the same level of scaling -- you just have to think about it more. It's a different type of serverless, but it's still serverless."
Serverless containers solve most of those issues and may be viable for mainstream customers who view Lambda as too edgy, but still like the idea of serverless.
That's not to say Amazon is abandoning products like Simple Storage Service (S3) or Elastic Compute Cloud, which nearly every AWS customer uses. One popular update was new tools to query directly from S3 and Amazon Glacier. AWS also added a bare-metal instance, a new general-purpose instance called the M5 and a storage-optimized instance for big data workloads called the H1.
Trevor Jones is a senior news writer with SearchCloudComputing and SearchAWS. Contact him at [email protected].