Share this item with your network: Strategic insight for health IT leaders

iSTOCK/GETTY IMAGES
News
Stay informed about the latest enterprise technology news and product updates.
Healthcare firm drops Azure, gains AWS partnership
IMS Health is a prime example of Amazon Web Services' greater focus on and deepening relationships with enterprises over the last year.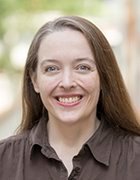 By
A multi-billion-dollar healthcare firm has become one of the new poster children for enterprises going "all-in" with Amazon Web Services, and it has dropped Microsoft Azure in the process.
The firm, IMS Health Inc., a global healthcare software provider headquartered in Danbury, Conn., moved off Azure and its on-premises IT in favor of Amazon Web Services (AWS). The company now has an AWS partnership agreement in which the company will help market IMS's software products, called IMS One and the Nexxus Commercial Suite.
The firm has been a customer of AWS for the last four years and chose Amazon as its sole cloud computing service provider this year because of the consistency of services available in AWS locations around the world, improved storage performance with the addition of SSD volumes in the last six months, and for data analytics services such as Amazon Redshift, according to Director of Engineering Derek Slager.
"Scale matters for us," Slager said. "We operate in 100 plus countries … [and] having that really global footprint and also having the first-class AWS experience across the globe is valuable."
Microsoft, by contrast, has focused on partner enablement and building out core pieces of Azure through existing hosting providers in other countries. That strategy works for many Azure users, but Slager claims it could cause issues.
"It's tough when you want to bring up your whole application stack in a new region, and it's nice to have … access to all the services -- things like Redshift are a really significant value-add for us."
Redshift, the Amazon data warehouse, has been incorporated into IMS Health's application platforms for healthcare providers and is used to process data from the firm's raw transactional systems. Redshift isn't designed for real-time transactional workloads, so transaction data is bundled up into what Slager called "micro-batches," a collection of changes within a certain timeframe, which are loaded into Redshift to get close to real-time data analysis.
IMS is also considering using Amazon's Kinesis service to streamline this process further. There are also some cases where Redshift is used for ad hoc analytics, where IMS does direct loads of data into Redshift and then makes queries.
As IMS Health negotiated its AWS partnership agreement over the last year, performance in the AWS Elastic Block Store (EBS) has significantly improved with the addition of SSD-backed volumes. This performance increased considerably this month, and was key to moving the entirety of IMS One and the Nexxus Commercial Suite -- some 700 to 800 EC2 instances in all -- to AWS.
"If you'd asked me even six months ago, I would've said it would be really nice to have a few more options in EBS, but they've patched that by giving us SSD options and SSD with provisioned IOPS," Slager said. "That was certainly a pain point over the last year or so that has been remedied."
IMS is now working with the Amazon Redshift development team to offer suggestions for its product roadmap, which is also part of the strengthening of the relationship between the two companies over the last year.
One of the big wish list items for IMS has been support for user-defined functions in Redshift, for which AWS's new Lambda service looks promising, Slager said.
Beth Pariseau is senior news writer for SearchAWS. Write to her at bpariseau@techtarget.com or follow @PariseauTT on Twitter.
Dig Deeper on AWS case studies and startups