Share this item with your network: Technology insights for the data-driven enterprise

iSTOCK/GETTY IMAGES
News
Stay informed about the latest enterprise technology news and product updates.
Amazon cloud offerings at (nearly) 10
Amazon Web Services has come a long way in a decade: from message queuing to running IT operations at Netflix, NASA and Dow Jones.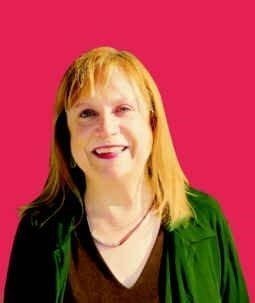 By
Just over a decade ago, Amazon Web Services wasn't much more than some ideas scribbled on an Amazon.com company whiteboard. In today's Infrastructure as a Service universe, AWS is, as Frank Sinatra might have put it, "king of the hill / top of the heap."
Amazon rolled out its first Web service, a message-queuing product called Simple Queue Service, in November 2004, but Seattle-based Amazon didn't formally launch AWS as a business until 2006. Today, just eight years later, Amazon's cloud offerings include computing, database, networking, payment, storage, application and other services. The Amazon subsidiary operates in more than 190 countries, serving hundreds of thousands of customers in 10 regions worldwide, each with multiple data centers.
AWS in a Nutshell
First service launched: 2004
AWS subsidiary officially launched: 2006
Number of services: 30+
Number of customers: "Hundreds of thousands" worldwide, including 2,400 educational institutions and 600 government agencies
Number of updates to services, 2008: 24
Number of updates to services, 2013: 235
Availability: 190 countries
Regional data centers: 10 (Australia, Brazil, China, Ireland, Japan, Singapore and China and three U.S. locations).
AWS Marketplace offerings: More than 1,100 third-party products in 24 categories
Customers range from NASA to Nokia, from Pfizer to Pinterest, from Dropbox to Dow Jones. President Barack Obama's 2012 re-election campaign relied on Amazon cloud offerings, and the company recently inked a deal with the CIA. Netflix runs virtually its entire business on AWS -- although Netflix's streaming-video service competes directly with Amazon's own video offerings. In April 2012, Amazon launched the AWS Marketplace, an online store that now offers customers more than 1,100 AWS-related software products from other vendors.
Meanwhile, customers can't get enough. In November 2013, the Amazon re: Invent conference -- only the company's second such event -- sold out, attracting 9,000 attendees to a cavernous convention center in Las Vegas while another 9,000 from 57 countries watched a streaming version of the event.
Amazon senior vice president Andy Jassy, who oversees AWS, told the crowd that despite its stunning ascent, AWS still sees itself as a young business. "That's because we have so much more coming for you guys, our customers, in the next few years." He then announced several new AWS services, most notably Amazon WorkSpaces, a virtual-desktop service whose pending launch signals AWS's entry into entirely new enterprise-IT markets. After the conference, The Wall Street Journal ran an interview with Jassy under the headline "Meet the Man Who Really Runs the Internet."
The AWS attraction
The popularity of Amazon cloud offerings is often credited to a few factors: Amazon's brand power, AWS's size and reach and the flexibility and simplicity of the AWS pay-as-you-go business model. But for most customers, the biggest attraction is the highly prices.
They can translate to big savings. In 2012, market research outfit IDC studied 11 AWS customers to determine the long-term financial impact of using Amazon cloud offerings. IDC's findings: On average, the companies reported a five-year return on investment of 626% with a payback period of just seven months. The companies also reported average five-year total cost of ownership savings of 72%, as well gains in productivity and uptime.
But for other customers, AWS's real value is its scalability. One high-profile example: Airbnb Inc., an online property-rental marketplace that launched on AWS in 2009 and has since grown to accommodate 11 million users and an average of 150,000 bookings a day. "All of this growth, all of this scale, and we do it with a five-person operations team [because] AWS handles scaling our infrastructure," said Mike Curtis, vice president of engineering for the San Francisco-based company.
Behind the curtain
Just how much money does AWS make? Amazon isn't saying; the company doesn't specifically break out AWS revenues in its financial reporting. That could change if, as some analysts have suggested, Amazon eventually spins off AWS into a separate company. Meanwhile, Morgan Stanley analyst Scott Devitt recently estimated AWS's current value at $25 billion -- that's $2 billion higher than his estimate for Amazon's Kindle e-reader business. Other analysts project AWS's value to reach anywhere from $50 billion to $100 billion over the next few years. Some analysts -- as well as AWS's Jassy -- have predicted that AWS might eventually even eclipse Amazon's retail business, which took in more than $17 billion just in the third quarter of 2013.
Ironically, however, Amazon stills struggles with profitability, as it has for much of its history. During that same third quarter, Amazon still lost 9 cents per share ($41 million), just as it had predicted. The company did better in the fourth quarter of 2013, but still fell short of analysts' expectations. Yet in what analysts call "the Amazon paradox," the company remains attractive to investors despite its often lackluster performance. Amazon's stock price set two new two records in 2013, surpassing $300 a share in July, then hitting $400 in December. "Amazon is the teacher's pet of Wall Street," Forrester Research analyst Sucharita Mulpuru told The New York Times in October 2013. "There is no other company in the entire world that has the consistently abominable rate of profitability they do and yet has the stratospheric valuation they do."
That's not to say that AWS has had an easy ride to the top. For starters, the company -- and its customers -- has suffered several major crashes, including the well-publicized Christmas Eve outage that knocked out Netflix's streaming-video service in 2012.
Then there are AWS' price reductions -- at least 40 since 2006. Most recently, in February, AWS reduced prices up to 22% for Amazon Simple Storage Service and up to 50% for Amazon Elastic Block Store. While price cuts initially sound like great news, some analysts have suggested that prices are already so low that constant reductions don't make a real difference anymore.
And there's no question that AWS must keep looking over its shoulder. When VMware launched the U.K. version of its vCloud Hybrid Service in February, a company official told reporters that the Palo Alto, Calif., EMC subsidiary hoped to become a major cloud-services provider -- but didn't expect to directly challenge AWS. But less than a week later, VMware announced the hiring of AWS senior technology evangelist Simone Brunozzi as VMware's new vice president and chief technology for hybrid cloud.
In its most recent Magic Quadrant market-research report on IaaS, Gartner Inc. researchers included several cautionary notes about relying on Amazon cloud offerings. For instance, AWS charges separately for some optional items that are included in its competitors' packages. "This increases the complexity of understanding and auditing bills," the August 2013 report noted. Among other issues, researchers also took issue with AWS's tiered support system, noting that "the quality of support differs materially between tiers."
Still, AWS remains the market leader by far, researchers said. "Little by little, AWS has systematically addressed the barriers to 'mainstream' enterprise adoption," noted the report's co-author, Gartner analyst Lydia Leong. "While it's still far from everything it could be, and it has some specific and significant weaknesses, that steady improvement over the last couple of years has brought it to the 'good-enough' point," Leong wrote in a blog post accompanying the report. "We still hear plenty of interest in competitors, but AWS is overwhelmingly the dominant vendor."
Dig Deeper on AWS cloud development