Share this item with your network: BACKGROUND IMAGE: iSTOCK/GETTY IMAGES
Data center water use grows

WavebreakmediaMicro - Fotolia
News
Stay informed about the latest enterprise technology news and product updates.
Cloud data analytics rise into the stratosphere
Several surveys point to big data analytics as an object of fascination to enterprises in the cloud. With several tools to process data, AWS intends to meet that need.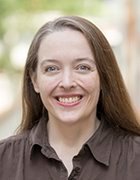 By
Big data analytics have been part of the industry conversation for years, but over the last 6-12 months, cloud data analytics platforms have truly taken off.
Nearly half the 375 IT and business professionals representing large midmarket (500 to 999 employees) and enterprise-class (1,000 employees or more) organizations in North America surveyed by the Enterprise Strategy Group about data analytics trends are interested in new big data projects this year.
Among those companies -- some 45% of those surveyed -- about 30% said their primary deployment model would be cloud-oriented, according to "Enterprise Data Analytics Trends," issued by Enterprise Strategy Group (ESG) in 2014.
A later survey of 601 IT professionals representing midmarket and enterprise-class organizations in North America and Western Europe, ESG's 2015 "IT Spending Intentions Survey," found that younger companies and their employees are in favor of big data and cloud data analytics projects at a rate of almost two to one vs. companies that have been around for 50 years or more, or employees 45 years or older.
"When you ask that younger set, who do you see as the most strategic IT vendor in any area today? Amazon comes up as number one," said Nik Rouda, senior analyst with ESG.
Amazon offers many services in big data and analytics, which include Elastic MapReduce, Hadoop as a service, the DynamoDB NoSQL database, the Redshift data warehouse and Amazon Machine Learning.
AWS also benefits from the fact that Hadoop management products such as those from Cloudera Inc. and Hortonworks Inc. can be run independently by users on the Elastic Compute Cloud. Competitors include the Hadoop as a service player AltiScale, which offers managed services, Microsoft's Azure Machine Learning service and IBM's Watson machine learning APIs, available on its BlueMix PaaS. Google, inventors of MapReduce, also offer Google Cloud Dataflow.
Within Amazon, partners say Elastic MapReduce and Redshift have come on very strong among enterprise clients in the last year or so.
"With the big data services and capabilities in the cloud, we've seen customers streamline their data processing," said Randall Barnes, principal data architect for 2nd Watch, Inc., an Amazon Premier Partner in Liberty Lake, Wash.
Enterprise customers have become more apt to provision cloud data analytics environments on-demand rather than having static clusters waiting to crunch data, Barnes said.
"We've definitely seen a shift in the last six months to that approach to big data, and that brings the costs down," he said. "Enterprises are finally looking at having that elastic scalability on their back office or data applications the same as they would on a simple Web tier."
Dig Deeper on AWS big data and data analytics