Definition
Globally Distributed MySQL-as-a-Service
Globally Distributed MySQL-as-a-Service is a Database as a Service (DBaaS) product from GenieDB.
The DBaaS product allows organizations to build large-scale, multi-region, multi-master, high-performance applications. Benefits include geographical database distribution, continuous availability during regional outages and better application response time for globally distributed users.

Download this free guide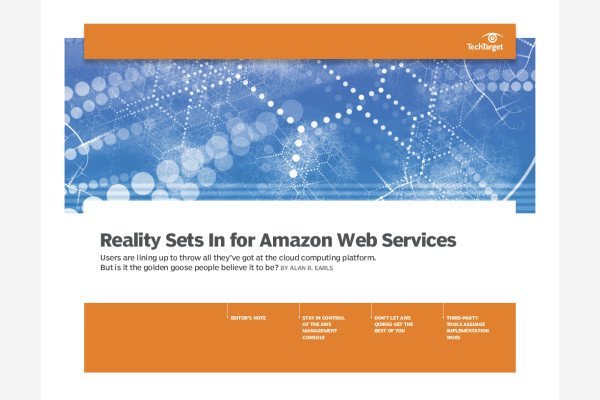 Download Our AWS Cloud Computing Must-Have Guide
While Amazon Web Services (AWS) has established itself as a top contender in the cloud computing market, it's not without its challenges and misconceptions. Get expert insight into the most common and pressing questions regarding AWS management, monitoring, costs, benefits, limitations and more.
By submitting your personal information, you agree that TechTarget and its partners may contact you regarding relevant content, products and special offers.
You also agree that your personal information may be transferred and processed in the United States, and that you have read and agree to the Terms of Use and the Privacy Policy.
GenieDB's DBaaS allows enterprises to globally scale their existing MySQL applications without abandoning traditional database architecture. The DBaaS technology uses multi-master replication and multi-regional distribution on multiple cloud infrastructures including Amazon AWS, HP Cloud, Rackspace Cloud, and Google Cloud to help reduce latency, eliminate downtime and scale the database.
The GenieDB Management Console expedites the provisioning process of geographically distributed MySQL databases by simplifying their creation and maintenance. The management console automates updates, tuning and backup processes so that, as GenieDB CEO Cary Breese put it, companies can stay focused on primary business matters while GenieDB takes care of outages, availability and application response time.
Continue Reading About Globally Distributed MySQL-as-a-Service
Dig Deeper on AWS database management