Definition
content delivery network (CDN)
A content delivery network (CDN), also called a content distribution network, is an interconnected system of cache servers that use geographical proximity as a criteria for delivering web content.

Download this free guide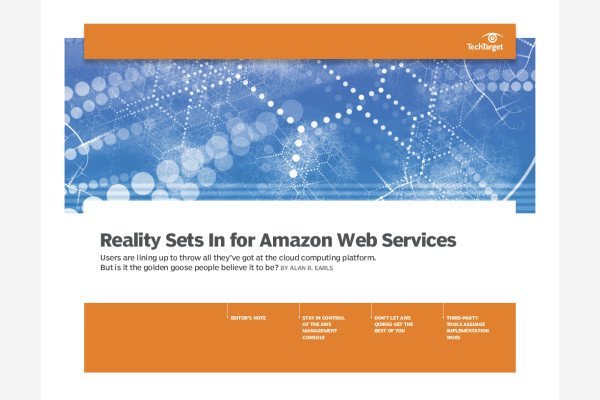 Download Our AWS Cloud Computing Must-Have Guide
While Amazon Web Services (AWS) has established itself as a top contender in the cloud computing market, it's not without its challenges and misconceptions. Get expert insight into the most common and pressing questions regarding AWS management, monitoring, costs, benefits, limitations and more.
By submitting your personal information, you agree that TechTarget and its partners may contact you regarding relevant content, products and special offers.
You also agree that your personal information may be transferred and processed in the United States, and that you have read and agree to the Terms of Use and the Privacy Policy.
In a CDN, content exists as multiple copies on strategically dispersed servers. A large CDN architecture can have thousands of servers around the globe, making it possible for the provider to send the same content to many requesting client computing devices efficiently and reliably -- even when bandwidth is limited or there are sudden spikes in demand. A CDN architecture is especially well-suited for delivering streaming audio, video, and internet television (IPTV) programming, although an internet service provider (ISP) may also use one to deliver static or dynamic web pages.
CDN management software dynamically calculates which server is located nearest to the requesting client and delivers content based on those calculations. This not only eliminates the distance that content travels, but also reduces the number of hops a data packet must make. The result is less packet loss, optimized bandwidth and faster performance, which minimizes timeouts, latency and jitter, while improving overall user experience (UX). In the event of an internet attack or malfunction at a junction of the internet, content that's hosted on a CDN server will remain available to at least some users.
See also: akamaize
Continue Reading About content delivery network (CDN)
Dig Deeper on AWS streaming and file transfer services