Definition
Amazon Relational Database Service (RDS)
Amazon Relational Database Service (RDS) is a fully-managed SQL database service. Amazon RDS offers an array of database engine choices to help with database management tasks such as migration, backup, recovery and patching.

Download this free guide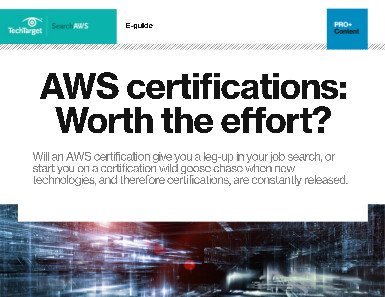 AWS Certifications: Worth the effort?
Is pursuing a certification in AWS worth the effort? Or are employers/clients only looking for hands-on skills? Download our experts' analysis.
By submitting your personal information, you agree that TechTarget and its partners may contact you regarding relevant content, products and special offers.
You also agree that your personal information may be transferred and processed in the United States, and that you have read and agree to the Terms of Use and the Privacy Policy.
According to Amazon's RDS pages, Amazon Relational Database Service is a web service that makes it easy to set up, operate, and scale a relational database in the cloud. It provides cost-efficient and resizable capacity while managing time-consuming database administration tasks.
Amazon RDS provides access to MySQL, Oracle or Microsoft SQL Server database engines. This means that code, applications, and tools already in use with existing databases can be used with Amazon RDS. Amazon RDS automatically patches the database software and backs up your database, storing the backups for a user-defined retention period and enabling point-in-time recovery. Compute resources or storage capacity associated with a Database Instance (DB Instance) can be scaled via a single API call.
In addition, Amazon RDS enables replication to enhance availability and reliability for production workloads. Mission critical workloads can be run with high availability (HA) and built-in automated failover from your primary database to a synchronously replicated secondary database in case of a failure. Amazon RDS for MySQL also makes it possible to scale out beyond the capacity of a single database deployment for read-heavy database workloads.
Notable RDS users include Sega, TweetDeck and Samsung.