Definition
Amazon Redshift
Amazon Redshift is a fully managed petabyte-scale data warehouse service. Redshift is designed for analytic workloads and connects to standard SQL-based clients and business intelligence tools.

Download this free guide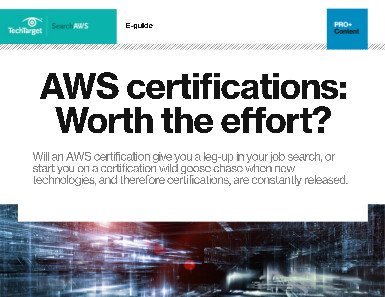 AWS Certifications: Worth the effort?
Is pursuing a certification in AWS worth the effort? Or are employers/clients only looking for hands-on skills? Download our experts' analysis.
By submitting your personal information, you agree that TechTarget and its partners may contact you regarding relevant content, products and special offers.
You also agree that your personal information may be transferred and processed in the United States, and that you have read and agree to the Terms of Use and the Privacy Policy.
According to Amazon's website, Redshift delivers fast query and I/O performance for virtually any size dataset by using columnar storage technology and parallelizing and distributing queries across multiple nodes. Most common administrative tasks associated with provisioning, configuring, monitoring, backing up, and securing a data warehouse are automated.
See a video introduction to Amazon Redshift:
Continue Reading About Amazon Redshift